Workers' Compensation
Hurt on the job? We're dedicated to helping Washington workers pursue the total compensation they're entitled to.
Social Security Disability
Our attorney works diligently to secure disability benefits for our clients. Put a passionate and skilled ally on your side.
Personal
Injury
If you've suffered an injury due to someone else's negligence, we want to help you recover. Call us today to start seeking justice.
Workers' Compensation & Social Security Attorney in Kent, Washington
James W. Armstrong, Jr.
Attorney at Law
As a veteran and former U.S. Marine, James serves his clients the same way he served our country — with pride and integrity. Mr. Armstrong earned his Juris Doctor degree from the Seattle University School of Law in 2000 and has been protecting the rights of Washington residents and employees ever since. If you are unable to work due to an injury or disability, you'll find the compassionate advocate you deserve in Attorney Armstrong.
Learn More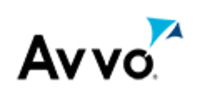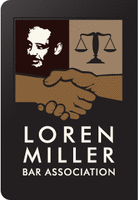 Our Firm
Not only do we take great pride in our work at Armstrong Law Offices, P.S., but we also deeply value our clients.

Our attorney understands how frustrating the legal system can be, and we welcome the opportunity to help you navigate it. Let's start moving forward today.
---
I endorse this lawyer. He is knowledgeable, trustworthy and practical. I appreciate the fact that Mr. Armstrong speaks plain English rather than legal jargon.
Here to Stand by You When Life Gets Tough
Not being able to work due to an injury, illness, or disability can understandably cause feelings of stress and hopelessness. But when you're not sure where to turn, know that our workers' compensation and social security lawyer — James Armstrong — is here to help. Whether your insurance company or employer isn't providing you with the compensation you need to make a full recovery, our law firm in Kent, Washington can offer you the genuine support and aggressive representation you deserve.
Tough times call for a tough advocate — our attorney has what it takes to help you get the settlement and benefits you're entitled to. Enlist our 20+ years of legal experience when pursuing your personal injury claim or applying for disability. We serve those throughout Kent, Seattle, Tacoma, and Renton, Washington who have been injured at work, denied Social Security Disability, or hurt in an accident. If you need representation, please give us a call so that we can discuss how to best proceed in your pursuit of justice.